Discover more from The Will Leitch Newsletter
Will Leitch's weekly free newsletter with an original essay, and links to everything he writes.
Volume 1, Issue 50: White Lace and Strange
The winner of this newsletter's NCAA Tournament pool was Tyler Molina, of Buffalo, New York, Twitter @tylerjuancarlos. If you'll remember, the winner of the pool was entitled to request a topic for this newsletter. Here is what Tyler came up with:

Tell me what you think: Compile a roster (or maybe just a line-up, starter and a few bullpen arms) based on convicted serial killers. Essentially what they did/how they did it would make them the best suitor for their position. Too dark?

Oh, no, Tyler, I don't know why anyone would consider that too dark. But his wish is my command.

1B: Pedro Rodriguez Filho. Murdered 71 people, a staggering number. You need a solid producer at first base, a guy you can count on for offense. Here's a fun factoid about Pedro: The first man he killed, at the age of 14, was the vice-mayor of his town, who fired his father after (wrongly) accusing him of stealing food from the kitchen he worked at. Five years later, he would kill his father -- the reason here was justifiable, I think; Dad had just murdered Mom with a machete -- and he'd total more than 10 kills before his 18th birthday. A phenom! The majority of his kills were actually fellow inmates. Somehow, he was released from prison in 2007. He is still alive and has surely killed someone since you started reading this paragraph.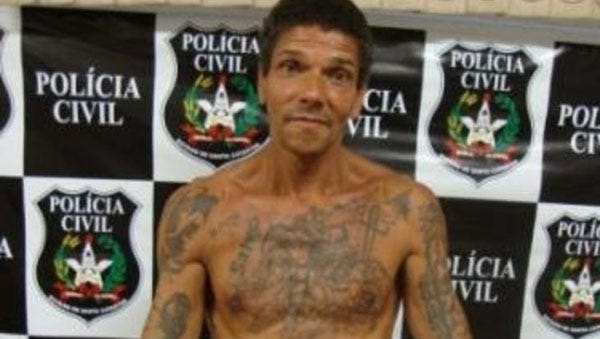 2B: Donald Henry Gaskins. Nicknamed "Pee Wee," he is thought to be among the shortest of chronicled serial killers. In the hours before his execution in 1991, he tried to kill himself three different times, which is the sort of scrappiness you want in a middle infielder.

SS: Cedric Maake. Evaded capture for years because he was such a versatile murderer: He killed people with guns, axes, rocks, hammers, whatever was handy and nearby. A shortstop is the linchpin of the defense and must be ready for everything.

3B: Randall Woodfield. A former Green Bay Packers draft pick chronicled by L. Jon Wertheim in Sports Illustrated, Randall obviously had the athleticism and agility required of a sturdy rock at the hot corner.

LF: Luis Garavito. The most prolific serial killer of all time, and he's still alive and eligible to be released in 2021. That's the sort of bat you must have in your lineup; you can hide the glove in left.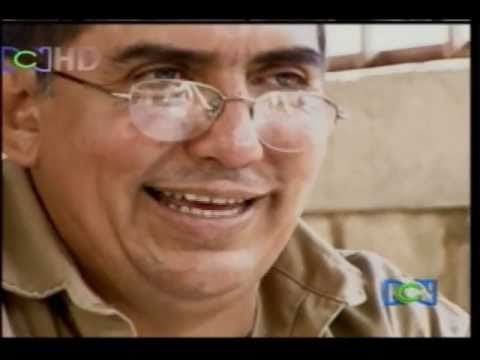 CF: Jeffrey Dahmer. Dahmer, a Milwaukee resident, probably watched Robin Yount and Gorman Thomas play center field a lot. Plus, Dahmer clearly was diligent about proper nutrition.

RF: Xang Xinhai. Was infamous for entering victims homes in the middle of the night and killing them with axes, hammers, knives, meat cleavers and shovels. A true five-tool star.

C: Alexander Pichushkin. The "Chessboard Killer," the sort of cerebral leader you need to run a pitching staff.

SP: Ted Bundy. Having grown up watching Jim Palmer in the '80s, I need my star starting pitchers to be handsome enough to be featured in an underwear ad. I am certain Ted Bundy is the only serial killer to meet this description.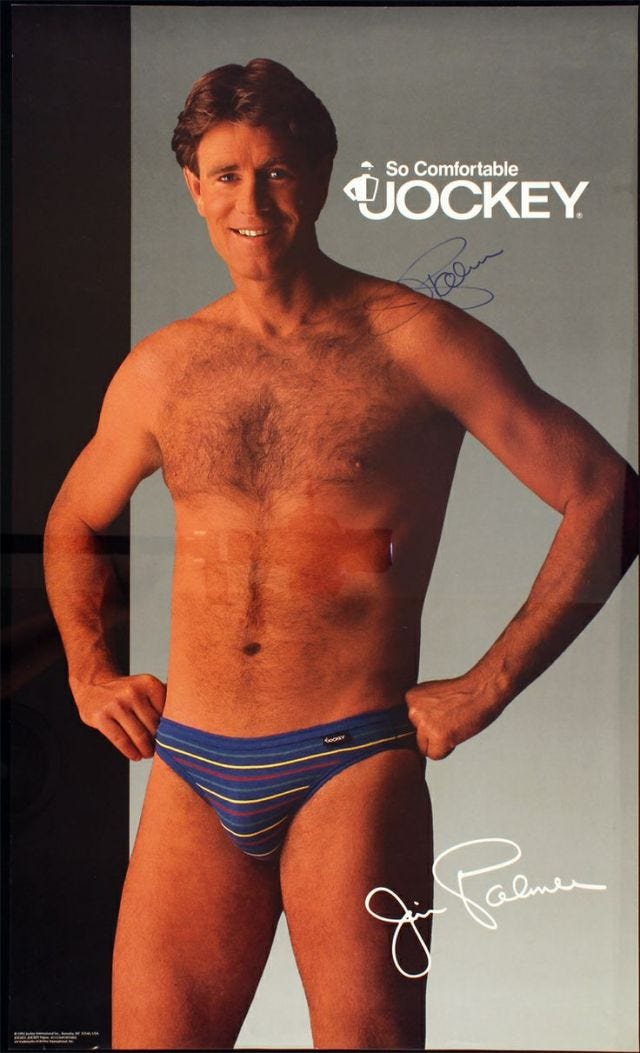 Setup: Atlanta Ripper. Suspected of killing at least 15 women in Atlanta in the 1910s, this never-caught killer has the wiliness and deception required of a crafty reliever.

Closer: Dennis Rader. The BTK Killer has a built-in gimmick; you can almost imagine fans putting up a "B," a "T" and a "K" for each out of the ninth. His entrance song could be the opening credits of Se7en.

Thank you, Tyler, for this incredibly weird request for a newsletter.

Here is a numerical breakdown of all the things I wrote this week, in order of what I believe to be their quality. (This is an attempt to have an objective look at the value of my work in a way that I suspect will be difficult to sustain.)

1. Red Wings Fans Said Goodbye to Joe Louis Arena, Sports On Earth. "Leitch Across America" is now called "The Sports Tourist," and we did some good stuff out there this week. Thanks to Dani Wexelman and Shaun Kippins for killing it on the video front. Links to the videos are below, but here's a screenshot.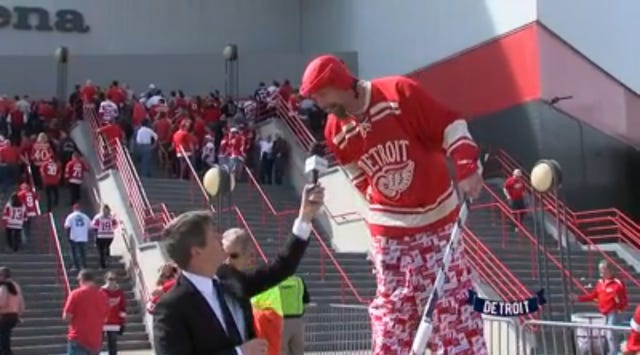 2. The Pistons Said So Long to The Palace, Sports On Earth. Lots of goodbyes in Detroit this week. As I said last week, it's odd to visit a place for the first time when it's literally closing once the game is over.

3. Comerica Park Will Soon Have Some Company, Sports On Earth. The bet that downtown Detroit is making on sports for its future is a fascinating, massively risky one. It was all I wanted to write about all week.

4. In Praise of the Rematch, Sports Illustrated. In the print edition this week, I make the argument for another Cavaliers-Warriors final, and pretty much rematches everywhere. It's not online, gotta buy the mag.

5. Review: "The Fate of the Furious," The New Republic. Daulerio's Instagram joke about the New York Sun is one that literally only I will get and has made me. giggle all week.

6. Gearing Up For a Week in Detroit, Sports On Earth. The series intro. In all honesty, Detroit is a pretty great place for sports right now. And it's cheap too.

7. Wrapping Up "The Sports Tourist: Detroit," Sports On Earth. The "I'm exhausted from this week and can only do rankings now" ritualistic last post of the Leitch Across America/Sports Tourist series.

8. Dive Into Five, Sports On Earth. iu ip jdspaj opij prj p jefpas fjsapdf . Yeah, YOU HEARD ME.

As I say every week: If you are the sort to subscribe to a weekly newsletter, I would have to think it wouldn't be too much of a hassle to subscribe to one of the three podcasts I do. You don't even have to listen to them! Just download them. Here they are:

Grierson & Leitch, Grierson and I talked about "Graduation" and "Colossal," and then amusingly reminisced on "The Last of the Mohicans." No matter how long it takes, no matter how far: I WILL FIND YOU.

The Will Leitch Experience, two shows, one with ... Rick Ankiel!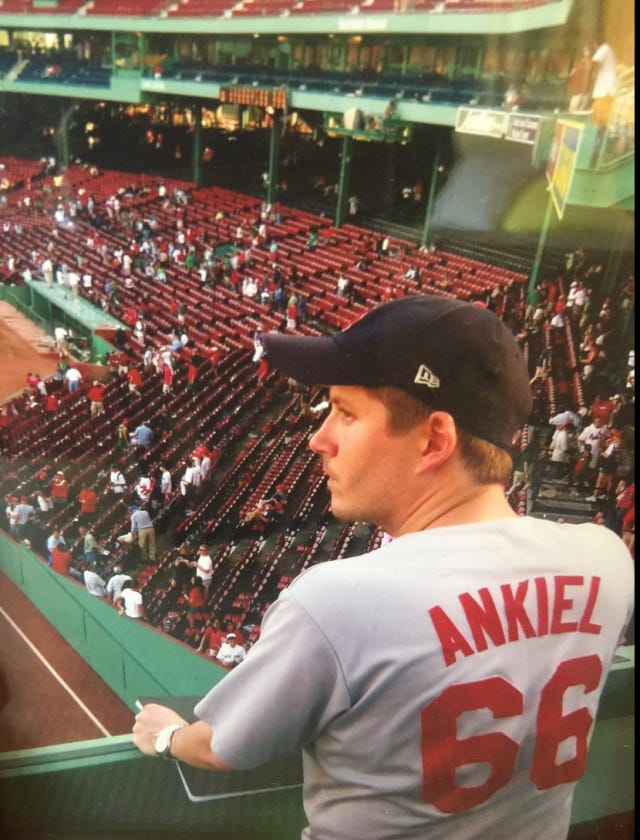 I also had Michael Pina on to preview the NBA Playoffs, but I don't have one of his jerseys. Yet.

Waitin' Since Last Saturday, no show this week.

Oh, and those videos:

The Last Night of Joe Louis Arena.

Farewell, The Palace of Auburn Hills.

The Scene Inside Comerica Park.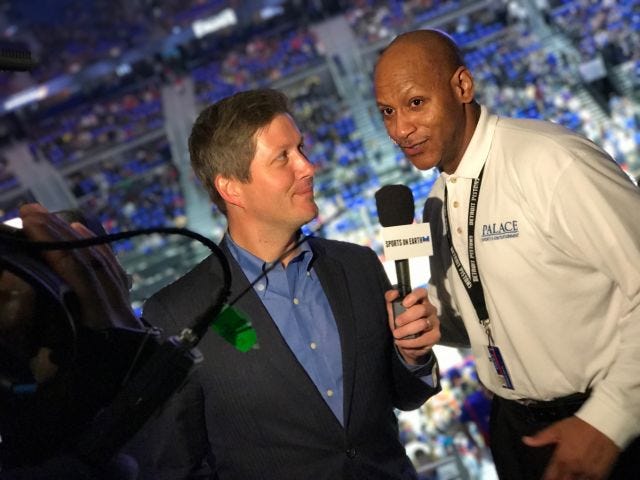 Fun week, all. I'm in New York right now, watching the Cardinals with the Leitch parents. I don't care whether Grichuk would have probably been out, you had to send him; there's no way there was a better chance of Fowler getting a hit off Chapman than him being called safe. The Leitch family still had a grand time.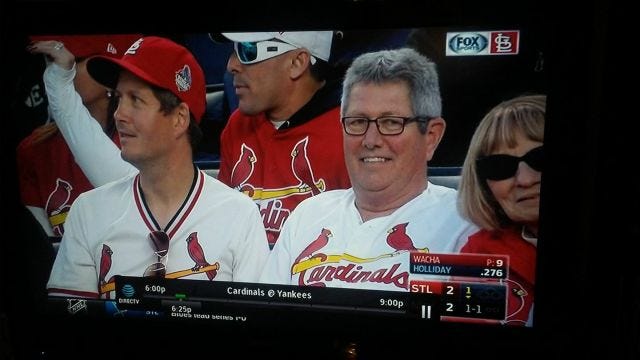 Have a hoppy holiday, all. (It's a pun.)


Best
Will