Volume 2, Issue 82: Everlasting Everything
"Oh, I know this might sound sad, but everything goes, both good and the bad."
About 15 minutes after I send this newsletter to you, I will drive the two little boys who live in this house to their respective soccer games. The older one is sports-obsessed, from writing one-page "newspapers" with stories about all the games from the night before to spending every day after school playing football and basketball with all the older kids on the playground. (The other day, I went to pick him up, and a fifth grader saw me, said, "Are you William's dad? That kid's cool!" and I swear to god I have never felt like more of a badass in my entire goddamned life.) The younger one gets very bored during sporting events and spends most of his soccer games wandering off or, occasionally, just deciding to dive stomach-first on the ball. It is undeniably amusing to see the chaos that ensues when this happens, but it still not the sort of disruption you want your child to make a habit of.
Anyway, I know the first thing they're going to say to me when we get in the car. They're going to want to get pumped up for the game. And only one thing appropriately revs up their motor. They're going to want me to play "Seven Nation Army."
The first time I ever heard "Seven Nation Army," I was at my friend Lindsay's 25th birthday party. We were all very affected people, so we had her party at the Chelsea Hotel, so we could pretend to be fabulous self-destructive artists rather than the shaggy, dipshit kids from Illinois and Florida we were. And a friend of ours who worked in the music industry surprised us with an early version of The White Stripes' new album, "Elephant." In 2003, we all thought The White Stripes were the most important rock band on the planet—The Strokes had their defenders at the time, and while I like The Strokes, come on, The Strokes are not The White Stripes. The Strokes!—and we basically tackled our friend the minute she walked in the door. The new White Stripes album! Early! We are so fabulous!
We listened to the whole album and generally liked it. My favorite song was "Ball & Biscuit," because I'm a sucker for those songs where Jack White just wails on his guitar for about seven minutes. (See also: "300 M.P.H. Torrential Outpour Blues," "High Ball Stepper.") But we all agreed: The first song was lame. First off, it had a bass line, and the whole point of The White Stripes was that it was only supposed to be the two of them, Meg smashing the drums and Jack going crazy on guitar and the two of them feeding off of each other, their years of (presumably) dysfunctional chemistry of colliding and separating and reconnecting and exploding on stage every night. (I like Jack White's solo albums and his side projects, but it's becoming increasingly clear he just isn't the same guy without Meg.) The White Stripes weren't supposed to have a bass line. Who was playing this bass? There's only two of them! It felt like some sort of betrayal—cheating. It was a song that sounded, to us, like the band was trying too hard. It sounded like them artificially trying to create a hit.
Self-righteous insular music dorks are honestly just the worst. And definitively not fabulous at all.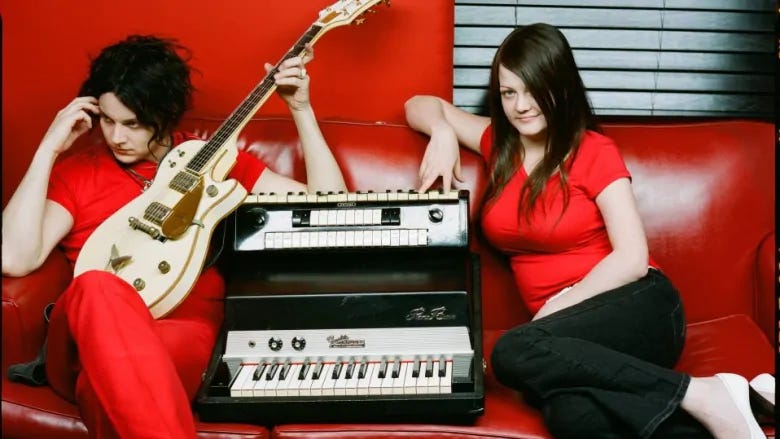 We were missing, of course, one of the most famous songs of all time. The White Stripes put out seven albums, Jack White has made three solo albums, he has The Raconteurs and The Dead Weather and whatever else he'll ever do the rest of his life. But there is nothing he will ever do that will come close to the influence of "Seven Nation Army." All the artists you love? All the stars on the pop charts? They'll never have a "Seven Nation Army." It will outlive us all.
Alan Siegel wrote a terrific piece for Deadspin a few years ago about how "Seven Nation Army" has become the most ubiquitous song at sporting events worldwide, but even that undersells it a little bit. It became the song of the Italian national team at the 2006 World Cup, the team that eventually won the tournament, and that allowed the song to spread to go global in a way that music really never does anymore. If you went to a rugby match in South Africa, or a political rally in Wales, or any sort of public event anywhere, you will hear "Seven Nation Army." Imagine what it must be like to be Jack White to turn on your television and hear 55,000 Nigerians singing your song. The song transcends The White Stripes, or rock and roll, or even America itself.
And in those six notes—Bum Bum Bum Bum BUM BUM—you have something eternal. When they hear those notes in the car, both my kids react in a way that's almost primal, instinctual; they'll start rocking back and forth, they'll start pumping their fist, something stirs inside them that makes them want to go run through a wall. They don't know anything about Jack White, or garage rock of the early aughts, or the Chelsea Hotel, or bass lines, or the changing demographics of the American pop music charts. They just hear those notes, and they want to jump around like crazy, and they are immediately connected to billions of people they will never know or meet.
I'm a little iffy on Jack White anymore. He's increasingly reactionary and old-man stuffy—yes, Jack, we know, you recorded your new album using only an old phonograph you bought at a junk sale, and you only used the electricity you gcaptured from local windmills whilst riding a penny-farther—and his songs seem to betray, uh, a little bit of a problem with the ladies. (One song off his last solo album comes dangerously close to blaming women's lib for societal decay.) And his public appearances are increasingly bizarre; he's starting to get a Johnny Depp/Powder too-weird-for-this-world vibe. (Though I'll confess I'll never truly write off anyone who likes going to baseball games as much as Jack White does.)
But his place in history is secure. He has created something that will outlive all of us. He has written hundreds of songs, some of which were larks, some of which were artistic expressions of something deep within his soul, some of which are just primal screams. But in those six notes, he secured a legacy that's larger than him and in many ways have nothing to do with him. When you create something, you put it out into the world, and it no longer belongs to you. One minute it's your doodling around in your den, and the next, 50,000 Iranians are screaming it at a political rally. It's disorienting and confusing and sort of glorious. It must just be the damndest thing.
You never know how people will react to the work you do, what you put out into the world. Some of it will resonate. Some of it will fall flat. You truly never know. It may end up having a profound effect on total strangers, people who have nothing to do with your life whatsoever. It's possible no one will see it and no will care. But it also might just change their whole planet. There are two little boys in a car in Georgia and millions of soccer fans on the other side of the world who feel something deep within themselves because some guy in Detroit was noodling around on his guitar and stumbled across a riff. The world would be a different, worse place if he hadn't done that. It's a reason to always keep making stuff. It's a reason to never, ever stop.
Here is a numerical breakdown of all the things I wrote this week, in order of what I believe to be their quality. You may disagree. It is your wont.
How the World Got Too Crowded For the World Series, New York. Honestly, I don't really care how many people watch the World Series. Why would any fan of anything care about television ratings? Just watch the games, or don't.

My Remembrance of David Freese's 2011 Game Six, MLB.com. The site did a big retrospective on the Freese game this week, and I contributed mine. I wasn't actually at the game, but I think the story itself explains and justifies why.

Don't Ever Call Game Two a "Must-Win," MLB.com. No game is ever a "must win," because nobody gets shot if they lose. YET!

I Have Two Pieces in the World Series Program If You Happen to Come Across One, MLB Productions. Also, if you happen to be at the World Series at all (I'm not), grab one for me, would ya?

Mike Petriello and I Had a World Series Roster Draft, MLB.com. I was mostly just here for the jokes.

Best Teams Never to Win the World Series, MLB.com. The 2004 Cardinals are indeed on here. The best Cardinals team I ever watched.

Unlikely World Series Hero Candidates, MLB.com. Matt Adams cameo here.

Nationals Home Run Celebrations, Ranked, MLB.com. Again, just here for the jokes.

Debate Club: Best Non-James Cameron Terminator Movies, SYFY Wire. I haven't seen the new one yet.

The Thirty: Each Team's Best Player Who Never Won a World Series, MLB.com. This gave me an opportunity for a Ted Simmons shoutout. Ted Simmons was awesome.
PODCASTS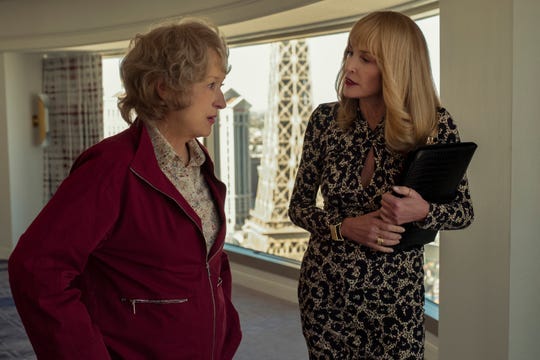 Grierson & Leitch, Grierson soloed on Jojo Rabbit and The Lighthouse, we split on The Laundromat and we both disliked the Zombieland sequel.

Seeing Red, Bernie and I wrapped up the season.

Waitin' Since Last Saturday, we reviewed the Kentucky game, and I spoke with The Athletic beat writer Seth Emerson about Georgia at midseason.
GET THIS LUNATIC OUT OF HERE 2020 POWER RANKINGS
Goodbye, Tim Ryan. Your campaign was worth it for the above joke, and perhaps the above joke alone.
Also, get out of here with that, Tulsi Gabbard.
1. Elizabeth Warren
2. Cory Booker
3. Amy Klobuchar
4. Joe Biden
5. Bernie Sanders
6. Kamala Harris
7. Pete Buttigieg
8. Michael Bennet
9. Julian Castro
10. Beto O'Rourke
11. Andrew Yang
12. Steve Bullock
13. Tom Steyer
14. Mark Sanford
15. William Weld
16. John Delaney
17. Marianne Williamson
18. Tulsi Gabbard
19. Joe Walsh
ONGOING LETTER-WRITING PROJECT!

I am almost caught up. So if you wrote me a letter and you haven't gotten a response back, you should have it in the next week, or your letter was lost. Answering these remains the highlight of most weeks.

Will Leitch
P.O. Box 48
Athens GA 30603
CURRENTLY LISTENING TO
"Careless Whisper," Eagles of Death Metal. I will confess finding these guys—who are pretty dumb, and even dumber about politics—a lingering guilty pleasure, and of their new album of covers, this is my favorite one.
My parents are finally unpacking a bunch of old boxes in their new place and they found my first-ever press pass.
I should try to grow that hair back again.
Have a great weekend, all.
Best,
Will