Volume 2, Issue 94: Leave Me (Like You Found Me)
"And down the city streets, people are climbing the trees. They're finally up off their knees."
This week, citing "structural changes in the industry," LSC Communications, an "American multinational printing company," announced that it was closing three of its major factories: One in Glasgow, Kentucky; one in Strasburg, Virginia; and one in Mattoon, Illinois, my hometown. A press release on the move stated, "these actions will strengthen the Company's manufacturing platform by significantly reducing costs and improving utilization across LSC's production facilities." One of the worst aspects of corporate America is how companies can make the decision to cut off the livelihood of hundreds of families sound like personal self-improvement.
The plant was formerly called Donnelley's (LSC Communications was a corporate spinoff of the initial parent company RR Donnelley), which is how it was known in Mattoon for more than 50 years, and it was, according to the Mattoon Journal-Gazette, the largest industrial employer in Coles County, and the fourth-largest employer in total, behind only Sarah Bush Lincoln Health Center (where my mother worked for 30 years), Eastern Illinois University and Lake Land College. The plant will close within a matter of weeks, and 750 jobs are expected to be lost in total. Mattoon's most recent population figure was 17,886.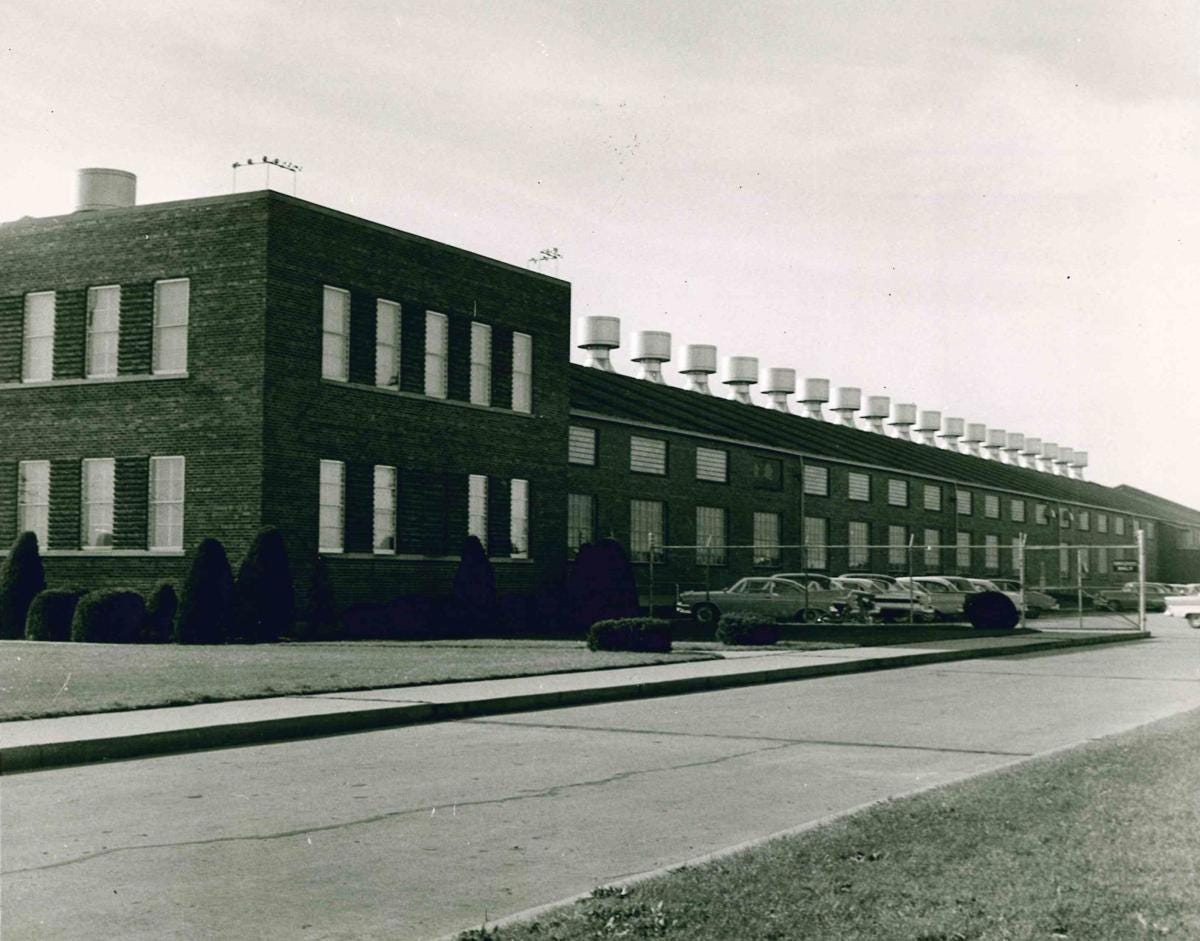 Donnelley's was a printing company, making pamphlets and catalogues and booklets. The factory was built in 1967 as a place for the printing and binding of Family Circle magazine, but it became well-known nationwide for its ability to efficiently bundle all sorts of magazines. My uncle Ron, my cousin Denny's father, worked out there for more than 40 years before retiring a couple of years ago, and he used to save sports programs the plant put together for his nerdy sports nephew. And in the summer of 1994, a temporary summer job popped up for a non-skilled cheap temp laborer. Uncle Ron knew just the non-skilled cheap temp laborer.
I was back in Mattoon after my freshman year at the University of Illinois, and I needed to make some money, so Ron helped set me up with the summer gig at Donnelley's. For three months, I worked second shifts, from 2 p.m. to 10 p.m., on a production line. The job was to put together magazines. Each person on the line was in charge of five different stations, and your task was to make sure each station was appropriately stocked with pages, or advertising inserts, or subscription cards. The machine would glide through each station, adding new sections of the magazine at each stop, and at the end they all had to be be bundled together, put in boxes and shipped off.
It was a difficult job. You had to make sure all the pages and inserts were collated and neatly stacked, and you had to constantly re-fill each station for your entire shift. If failed to keep your station filled, or one insert or page was out of place, the machine would jam up, and the whole production would shut down. It was a big dramatic deal whenever this happened, a massive machine with dozens of people working on it whirring, clicking and coughing to a halt. The worst part was that each station had a big red light above it that would start flashing and beeping if that was the station that had caused the shutdown. There was nothing more mortifying than your station having the flashing red light above it, and if you lost attention for longer than one minute, that's exactly what would happen. Imagine if every work station in America started flashing a big huge red light every time someone stopped paying attention to their work. The nation would go strobe.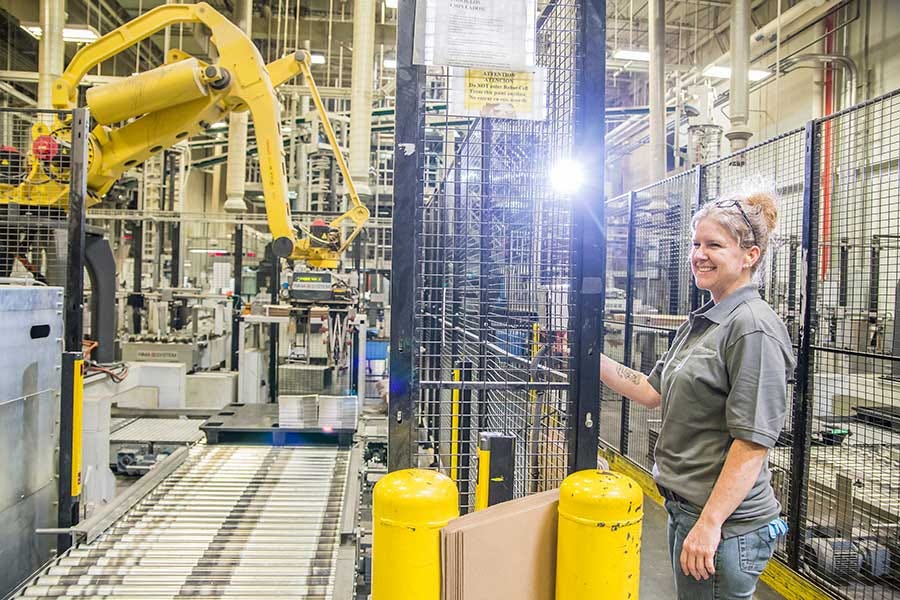 The work was hard, but I loved it. There was something soothing about the repetition, the simplicity of it: I had this one little part of the planet that I was in charge of, and if I took care of it correctly, it would be a small but vital contribution to the larger whole. Even at 18, and I was still only 18, I took real pride in seeing the magazines bundled and hauled off. I had helped make those! I had touched them, their physical pages with my physical hands, and now they were out in the world, and someone was going to buy them and touch them and read them. I became friends with everyone who worked on the line with me, even though they were all so much older than I was, and we all sat together in the commissary room for our 15-minute breaks, gossiping and complaining and telling jokes that only we could understand. There was a woman named Laurel who became my mentor and confidant; she smoked unfiltered Pall Malls and had a voice like granite and was always cleaning up after my mistakes. I thought she was in her '60s, but now that I'm thinking about it years later, she was probably, like, 32.
I liked the job so much, and the money that came with it (the best money I'd ever made in my life), that I seriously considered working there through the fall, or even for another year before then picking college back up a year later. My freshman year had been a hard one—nothing tragic, just the general isolation of being away from home for the first time and not really having any new friends to replace the old ones—and I truly, deeply loved living in Mattoon. Not living with parents like I did that summer, of course, but being there, being home: It felt natural in a way that Champaign didn't, like I could look up at the sky and see stars forever, like I could finally catch my goddamned breath.
I made the mistake of mentioning this to Laurel one time. I thought she was going to put me through a wall. "Don't you dare not go back to school," she growled. "You gotta get out of here." She barely talked to me for a couple of days after that.
(If you've ever read my book Catch, some of this may sound vaguely familiar. That book was based on the summer I worked at Donnelley's.)
I did end up going back to school in the fall, and I stayed in touch with Laurel and the gang for a while, but only a while. As the years went along, you heard stories of layoffs at Donnelley's, and at the Kraft plant, and even at CIPS, the public utility my father worked at for 35 years. Mattoon, like so many towns like it, began to struggle, then crumble, then nearly fall apart. Friends and classmates who stayed—and most of them stayed—saw poverty and drug addiction and desperation take over our town. There are proud people in Mattoon, working hard to keep it a place where you'd want to live and raise a family. But it's hard. The last 25 years have been as hard on Mattoon as any city in the country. And losing Donnelley's is yet another back-breaker.
They made the announcement on Tuesday morning, calling everyone into the cafeteria. "I have never seen a room full with so many people who had such helpless looks on their faces," one of the employees told the Journal-Gazette. "There have been people out there for their entire adult lives," said another. "There are people who have been out there 40-50 years. That's all they know. They don't have anything else." It's awful.
All is not lost. There are construction projects happening, and downtown Mattoon is being revitalized. There are people like my friend and 1993 classmate Travis Spencer, a pastor who hasn't just stayed in Mattoon but fights regularly to keep the up spirits of his, and my, hometown. There are good people invested. They have made progress. No one is giving up.
It is hard. I have heard people say they're leaving, and that they should have left long ago. But as someone who did leave long ago, while it was the only real professional decision I could have made, and I have no complaints about a life I can't believe I'm lucky enough to get to have, it sticks with you. This is their home—it's my home. There is a little part of me that has always felt guilty, maybe always will, about leaving Mattoon. I think of Laurel, and I think of all my old classmates, and I think of my extended family, almost all of which is still in Mattoon. They have not stayed out of obligation, or inertia, or fear. They stay because it is their home. Times are hard there now. They have been hard for decades now. Everything is always changing; the ground is always shifting beneath us. But all you have is your home. You have to protect it. You have to keep it safe—you have to keep it yours. I'm proud of them. They are stronger than they realize. I wish I could be so strong.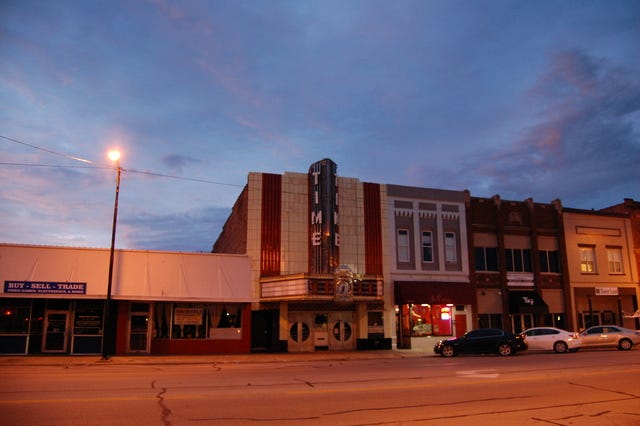 Here is a numerical breakdown of all the things I wrote this week, in order of what I believe to be their quality.
PODCASTS
Grierson & Leitch, we had no show this week, but if you want to be a part of our Reboot series, which has everybody watch an old movie and then we discuss it on the next show, you should watch In the Bedroom on Amazon Prime right here.
Seeing Red, Bernie and I discussed all the Nolan Arenado rumors. Also, Bernie wrote a wonderful piece for The Athletic this week.
Waitin' Since Last Saturday, I did a short review of the national title game.
MAILBAG
Email me your questions! It's a new weekly feature. This week's comes to us from Curtis, the greatest member of Closers Anonymous.
Hey Will,
Question is a simple one...
Who is the greatest auxiliary character in Star Wars and why is it Salacious B. Crumb?
I'm not sure I understand this question, but sure: I have no argument. I'd watch the Crumbelorian.
(Star Wars fans are so weird.)
GET THIS LUNATIC OUT OF HERE 2020 POWER RANKINGS
I liked Cory Booker, and I am sad he's no longer in the Presidential race. But I am also not sure he ever provided a particularly compelling and unique reason why we should vote for him over anyone else this primary season. And that sort of matters! He's young, though: Plenty of time for Booker 3.0.
Also, I know everyone's all "why are Mommy and Daddy fighting?" with the Warren-Sanders stuff, but Nate Silver makes the most sense: Warren is trying to, you know, win. I do find that sort of important in a candidate who's going up against Donald Trump.
Also, none of that should matter anyway. Come on! Why aren't we exclusively talking about this guy?
1. Elizabeth Warren
2. Joe Biden
3. Bernie Sanders
4. Amy Klobuchar
5. Pete Buttigieg
6. Michael Bloomberg
7. Deval Patrick
8. Andrew Yang
9. Michael Bennet
10. Tom Steyer
11. William Weld
12. John Delaney
13. Tulsi Gabbard
14. Joe Walsh
ONGOING LETTER-WRITING PROJECT!
I'm caught up, entirely now. Just mailed off the last batch last night. So let's make some more.
Will Leitch
P.O. Box 48
Athens GA 30603
CURRENTLY LISTENING TO
"One," Metallica. There was a time in my life that I thought this might be the greatest song ever written. My kids have now gotten obsessed with listening to it on the way to school, which I believe to be a testament to my peerless parenting.
Keep it going, gents.
Also, young William and his mother are in New Haven, Connecticut this weekend. College visit!
Have a great weekend, all.
Best,
Will